Aside from the fact that The Electoral College needs to be abolished, the mere fact that Donald Trump – despite his vile words and actions – was able, win or lose, to keep the popular vote this close, should be a sledgehammer of a message to the head of all of us on the Left.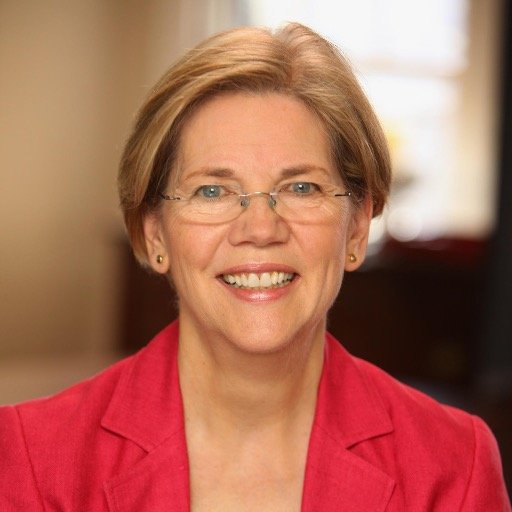 The Elizabeth Warren, Bernie Sanders-led Progressive wing of the Democratic Party must now push itself through the party mob to its forefront while leaving behind as many old-guard Democrats who will not come along.
And, their fellow Progressives such as Keith Ellison and Chuck Schumer must be listened to and supported – this has to be the Democratic Party remake. The lesson we must learn from this election is that unless we put forth our own populist agenda – with jobs as the major objective – we will keep losing elections.
The bottom line for the people in the Rust Belt and for all the depressed areas in the Midwest and South is jobs. Everything else takes a back seat when it comes to paying the rent and putting bread on the table. Hopefully, Progressives will take a page out of FDR's New Deal and make re-building our infrastructure the number one priority thus creating millions of jobs as we rebuild our country. This will also benefit the environment as many of these new jobs will come from work on new alternative energy sources.
Granted, there were far too many votes cast for racist, sexist and xenophobic reasons. But remember, these voters were the very same people who also elected Barack Hussein Obama to be their President – twice! And then, as their jobs gradually went away, and providing for their families became overwhelmingly difficult, they just forgot, or somehow never knew, that it was the Republican Congress who voted down every one of Obama's jobs initiatives.
Our country has been held hostage by the radical Right-Wing for far too long and I submit it's not the "radical" part of this equation that people fear. I believe that a newly hatched Progressive Democratic Party should be as "radical" in their methods in order to create jobs – and. of course, opportunities for education. But jobs first – because while fairly well-off people may be concerned about discussing social issues around the family table the Joe six-packs of this country are concerned first and foremost with putting food on their family table.
We on the Left on both coasts have misread what matters most to the greater population in the rest of our country. Yes, the environment is certainly the most pressing issue we face. Yes, equal rights for all is, of course, important – as is a woman's right to choose.  And yes, education is obviously important. But the issue that resonates the loudest and gets you elected is jobs, jobs and more jobs! And, once elected, besides programs to create jobs, you can then turn your attention to the environment and the other pressing issues. However, you must first get elected!
If any good is to come out of this election let it be the birth of a new brave Progressive Democratic Party that will run on bold initiatives geared towards putting people back to work rebuilding our country. To run primarily on anything else is to miss the point…and, to ignore the needs of the populace at large. It is, as it has always been, the economy stupid.
Jobs! Jobs! And Jobs!
P.S. Included in this appeal to working class folk we must take back state Governorships in order to repeal the restrictive state voter ID laws which mostly inhibit Democratic voters.
© tony powers and Barking in the Dark, 2016. Unauthorized use and/or duplication of this material without express and written permission from this blog's author and/or owner is strictly prohibited. Excerpts and links may be used, provided that full and clear credit is given to tony powers and Barking in the Dark with appropriate and specific direction to the original content.