The Democrats MUST now bust out a no-holds-barred concerted effort in West Virginia and Arizona with the sole purpose of convincing the Democratic voters in these states to flood the offices of both Joe Manchin and Kyrsten Sinema with calls and emails demanding they vote for the infrastructure bill. And, to let them know that they will with lose their seat if they do not. And, to let these two know, in no uncertain terms, that if they continue to block any efforts to use budget reconciliation, or get rid of the filibuster. they will lose their seat. These voters must let these two know that they will be voted out unless they vote with President Biden.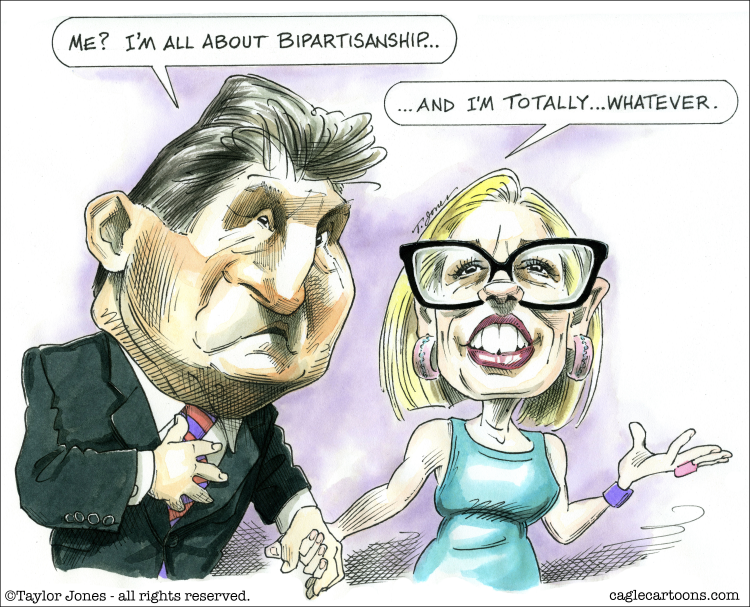 These two hypocritical phonies, one who voted against the $15 minimum wage act (Sinema), and the other who's in the pocket of the coal industry (see our current weather) and who's family has made millions because of it, are both against the infrastructure bill, and also against getting rid of the filibuster. This, under the mistaken belief, and against all evidence to the contrary, that the Republican Party will one day act in a bi-partisan manner. This, as the Republican Party makes an all out assault on American women, on the right to vote, and on Democracy itself.
These two must be threatened with the only thing they care about; being voted out of the Senate. The Democrats must put all their efforts behind seeing that the voters in Arizona and West Virginia understand that this pair is voting against their interests and against the interests of the country at large. It must be hammered home to these voters that these two are blocking the only way out of the mess we now find ourselves; the infrastructure bill. This is a bill that will address many of our most pressing problems including: climate change and the need for clean energy, repair of our bridges and roads, improving our water, improving our mass transit system, and in doing so

create many badly needed jobs in every state

. These voters must be encouraged to call, write, whatever, and threaten these two with losing their seats unless they get on board with this bill.
Democrats must stop whining about how dirty Republicans fight (see McConnell and Garland) and start to play real hard ball. They must put all their energy towards getting rid of these two. There is plenty they can't do. But, one thing they can do is blitz the democratic voters of Manchin's and Sinema's states every day with information pointing up the damage these two are now inflicting upon them and their children, and our country, every day – while providing the phone numbers and email addresses of the offices of these two, instructing them to call and write insisting they vote in favor of the infrastructure bill. And, if not, THEY WILL LOSE THEIR VOTE!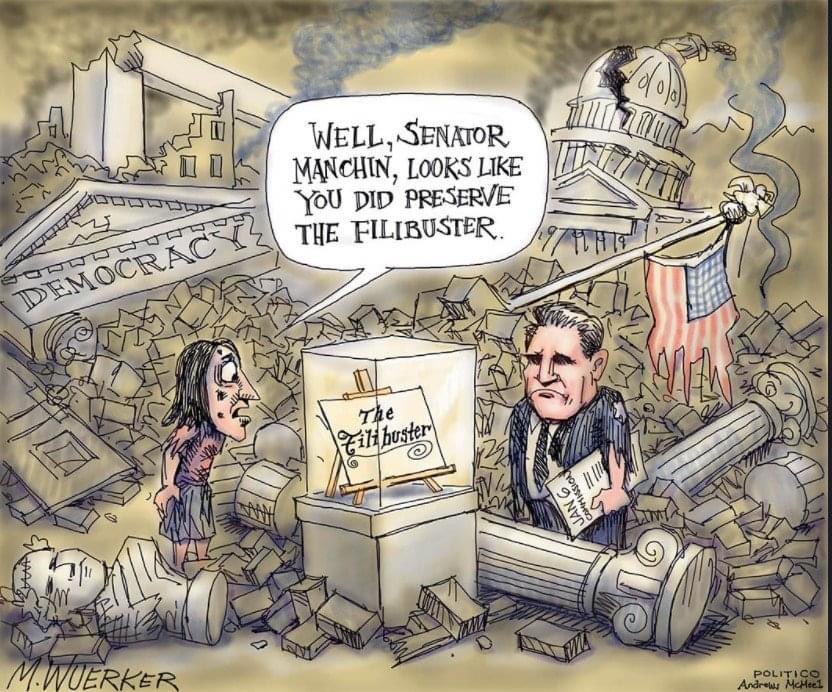 DEMOCRATS MUST NOW GIVE McCONNELL, AND THE REPUBLICANS, WHAT THEY JUSTLY DESERVE! A GOOD PUNCH IN THE MOUTH!
© tony powers and Barking in the Dark, 2021. Unauthorized use and/or duplication of this material without express and written permission from this site's author and/or owner is strictly prohibited. Excerpts and links may be used, provided that full and clear credit is given to tony powers and Barking in the Dark with appropriate and specific direction to the original content.