Contrary to all the phony "emails" you post, I am quite inteligent. I voted for President Trump and will do so again in 2024. However, I fail to understand why I am hearing that CPAC is hungry? I thought we had a huge war chest of cash from all our wealthy donors. I myself have donated thousands to my party. What gives? Why is my party suddenly hungry?

I was cleaning my AAC Honey Badger Personal Defense Weapon when I heard Mr. Tucker Carlson from the other room saying we were "hungry." Well, if he said it, I have to believe it, because this is a man of great integritty and a font of truth. And FOX News wouldn't have someone like him saying such a thing if it wasn't a fact. I called my friends immediately and told them what I heard, and they all to a man said they heard it too. None of us could fathom how our great party was now "hungry."
We all decided that the only reasonable thing to do would be to mortgage our homes and send as much money as we could to President Trump's campaign. There is no way we will allow our great party to go without the necessary funds to win the next Presidential election. President Trump must be put back in the White House where he rightfully belongs anyway. This Biden joke did not win! And now we need all the money we can get to win again – even though we won in the first place. I am sending an appeal to all my other Maga Nation Army members for money, and I know they will all come through. We are too smart to let money get in the way of rightoeus victory.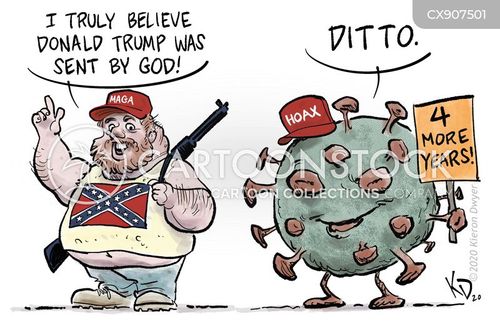 President Trump said Russian President Vladimir Putin's invasion of Ukraine was "genius" and "savvy," so it must be. And that's why he must be back in the oval office. This is why it is imperative that we of Maga Nation send all the money we have so that there will be no more of this "hungry" stuff.
We are the party of the future, and if America is to continue to be the greatest, most powerful country in the world, where everyone is free and everyone has the right to a great education, a great job, and a great standard of living, then we must elect President Donald John Trump again, like we did in the last election only to have it stolen from us in a rigged election that we really won but lost. Except we won.
So, Maga Nation, send money. President Trump needs money. And we Republicans cannot never let our great CPAC be thought of as going "hungry."
© tony powers and Barking in the Dark, 2022. Unauthorized use and/or duplication of this material without express and written permission from this site's author and/or owner is strictly prohibited. Excerpts and links may be used, provided that full and clear credit is given to tony powers and Barking in the Dark with appropriate and specific direction to the original content.